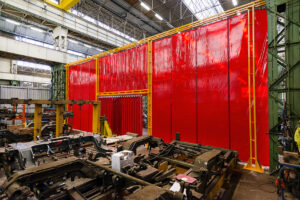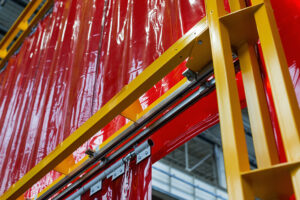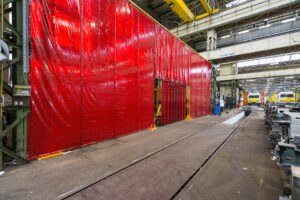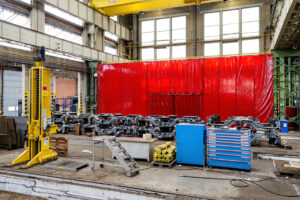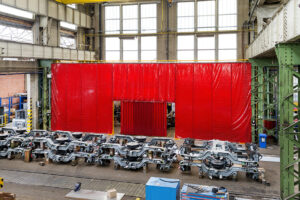 Large new welding and working area for an International production facility.
For a big Belgian international railway production facility CEPRO created in cooperation with recognised CEPRO dealer a large welding area. Combined with a slide-able entrance large objects can be welded in this area. The end-user asked us to create a welding environment to shield of the  employees in the rest of the workplace so they can work safely without being exposed to the harmful welding light.
Our proposal
Large welding booth combined with a slide-able welding strip segment in the entrance.
The large cabin is made from Cepro Orange-CE welding sheet fixed with slide-able welding strip segments in a double rail in the entrance. These sheets and strips which are certificated according to the EN ISO 25980 will filter the harmful light from the welding process.