For an international producer of agricultural equipment, we were able to set up a complete production department. This project was realized in consultation and collaboration with a large number of other suppliers
With the help of Cepro Sonic sound-insulating walls and specially designed swivel arms with welding light-filtering strips, we have created a large number of well-equipped workplaces. The employees can work in a pleasant, efficient but above all safe workplace.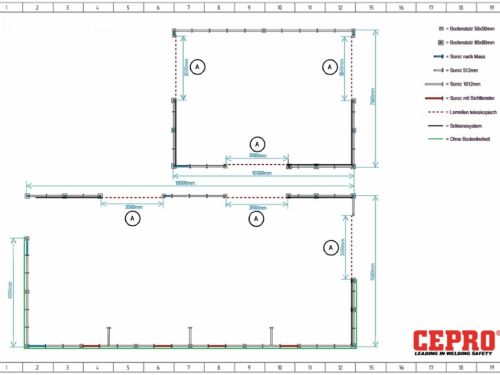 After consultation with the end-user in cooperation with one of our German dealers, we made a proposal with technical drawings. In this way we make sure that we will deliver what the end-user needs to ensure a safe workplace. If there any changes or additions we can easily make them in this stage. After approval we start production of all the different parts of the project.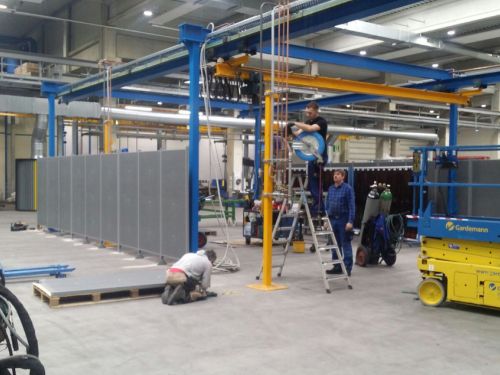 When all produced parts arrived in our warehouse we combined them with the standard Cepro parts which are available from our stock. All parts were checked again before we shipped the complete project (with a clear instruction) to Germany for installation. In this case the whole project was mounted by a team of the end-user. Of course Cepro can also make an offer including mounting by one of our Cepro teams.