Welding blankets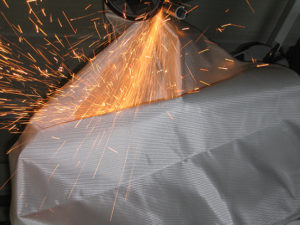 CEPRO offers an extensive package of welding blankets to provide shielding against sparks and welding spatters.
The choice depends on the type of risk, the frequency of use, the proximity of the spark source and the different environmental factors.
Welding blankets can be supplied for horizontal applications or vertical solutions. In a great many cases it is also necessary and possible to supply custom made products.
In order to help you choosing the blanket suitable for you, we have devided our welding blankets into 3 product groups.