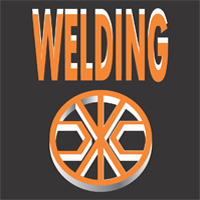 A CEPRO representative will be present during the coming International Welding Engineering Fair in Brno (Czech Republic). This fair will take place from 3 – 7 October 2016. Please contact our sales department for more information on which dates and hours our representative will be available.
WELDING has been taking place at the Brno Exhibition Centre since 1969. The last "welders' festival" held in 2010 saw 78 exhibiting companies from 9 countries, presenting their products and services on 3,001 m2 of exhibition area. These parameters make WELDING the most important specialised fair for welding technologies in Central Europe in the long term.
The WELDING fair, with the presentation of all the industry leaders, is a reliable opportunity for the presentation of all technological innovations and complex services to customers. More than one third of the exhibitors present themselves in the field of machinery and equipment for flame welding, as well as oxygen and electric arc cutting. The numerous presenting companies include also representatives from the industry of accessory and additive materials, features, machines, and appliances for other types of welding, and means of handling and automation.