Cable reel
---
CEPRO CABLE REEL
Quick screening off of the workplace
Easy to operate
Cable length 8 meter
Thickness cable 3mm
Sturdy metal housing
CABLE REEL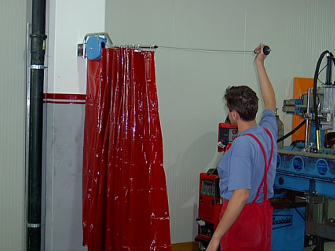 Maximum height curtain 200cm
Including wall support
Comes with special tensioning support
For more information, download the catalogue
CURTAINS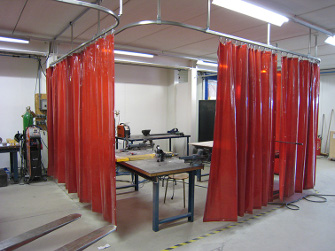 Approved in accordance with ISO EN 25980
Standard width 140cm
Fully seamed all-around
7 eyelets on one side measuring 140cm
Snap-fasteners on both sides
Including 7 free steel suspension rings
For more information, download the catalogue
SUSPENSION RING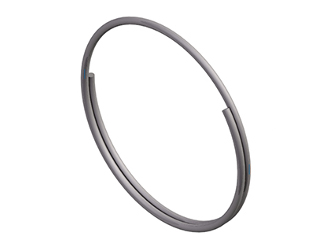 Stainless steel
Closed round ring
Thickness wire 3mm
58mm Ø
For more information, download the catalogue
A cable reel is ideal for screening off a workplace while at the same time allowing fast and easy access. The spring recoiled wire with a length of up to 8 meters is easily pulled out of the drum to be attached to the tensioning device opposite on the other side. Curtains (max. drop is 2.00 meters) can be hung on the stretched cable. These can be easily moved, after which the wire can be retracted and the cable drum swung aside to allow easy access to the welding area.
Technical information
Always hold the cable when you rewind it in order to avoid damage to the machine, injuries to people or to surrounding things.
Do not open the spring housing box. The spring may only be repaired or replaced by qualified technicians.
Any replacement of cable reel parts has to be done using original spare parts.
Before replacing any part(s) we advise you to contact CEPRO.
Download the catalogue