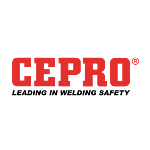 Cepro International BV is ready to reach a higher level in the near future. Due to a nice and stabile growth in the past years and some internal changes, including the management of the company, we have used 2015 to reinforce our Organization.
By hiring several new colleagues on several departments like Sales, Finance & Administration, Data Entry and also our Engineering department we are ready for future growth!
All of this will be noticeable for you in several upcoming newsletters in which we will officially introduce new or improved products, amongst other important subjects.
On a very short notice we will officially introduce the first new product to all of you, this will be our Diamant plate (Metal plate) separation range.
With this modulair system it will be easy to create a safe and simple separation of good quality!